Portland Drunk Driving Accident Attorney
Portland Car Accident Attorney Helping the Injured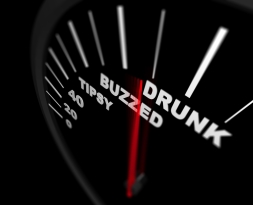 Drunk drivers or those impaired by drugs often cause injuries to other motorists, passengers, and pedestrians. Such car accidents can inflict a wide range of bodily and property damage to victims, from totaled vehicles to catastrophic injuries.
In cases where insurers try to avoid paying victims of Driving Under the Influence (DUI) financial compensation for their losses, legal recourse through the justice system may be necessary.
You will need an experienced Portland drunk driving accident attorney who is extremely familiar with the legal system and all aspects of litigation. To get positive results through claims and lawsuits, you should retain the legal counsel of the legal team at the Law Offices of Timothy Grabe.
Experienced Representation You Can Trust
Accepting the first offer insurance providers might give you could leave you shorted by a few thousand dollars. Rather than trying to take on insurance companies yourself, allow the Portland car accident lawyer at our firm to stand up for you.
Our team at the Law Offices of Timothy Grabe is proud to offer premier service:
Contingency fee basis – you won't pay a cent if we don't win a settlement
35+ years of experience taking cases to trial
Successful case results in numerous personal injury claims
Positive testimonials from past clients
Leaving No Stone Unturned in Your Case
In preparing cases for victims of DUI accidents, our lead personal injury attorney often works with doctors to analyze the driver's drug and blood alcohol content. This lays the groundwork for winning the claim against the drunk driver's insurer.
When calculating damages, we can consult expert analysts who will assess:
The scope of your injuries and medical expenses
Your loss of earning capacity, both short and long term
Your non-economic damages
Your property damage
In addition, we may investigate any punitive damages to which you are entitled.
Proven Results That Speak For Themselves
When you are searching for an experienced car accident lawyer in Portland, look no further than the Law Offices of Timothy Grabe. We have achieved many positive verdicts and settlements on behalf of clients injured in drunk driving or other negligence-based car accidents such as distracted driving and texting while driving. Throughout our decades of service to those who deserve compensation for their pain and suffering, we have recovered millions for our clients.
Schedule a free case evaluation as the first step in finding the legal support and counsel you need. Call 971-645-7176 today!
Frequently Asked Questions About Drunk Driving Accidents
If you or your loved one have been injured due to the reckless drunk driving of another, you will assuredly have answers to your questions. Although we can best answer the specific questions you have regarding your case during your initial case evaluation, we have answered several frequently questions below.
Why must you retain the services of a drunk driving attorney?
Handling a drunk driving claim is a complex undertaking, and one that should not be handled without proper legal representation. Insurance companies are well-schooled in handling drunk driving injury cases and in many cases will attempt to lowball the compensation that you deserve.
With more than 35 years of trial experience, we can help you get the compensation that you deserve. By offering work on a contingency fee basis, you will not be expected to pay out-of-pocket expenses when you receive the assistance of our firm.
Who can be held liable in a drunk driving case?
Drunk driving is a crime, and one in which the offender will be held criminally liable especially if his or her actions result in danger to society. In a civil case, however, liability can be extended to others in addition to the drunk driver.
Some of those who can be held liable may include:
Employer
Business owner
Social host/parent
Can the establishment that served the driver alcohol liable?
In some cases, the commercial host of a social engagement or the commercial establishment can be held liable for the injuries you or your loved one has suffered. The statute that governs this area of law is called Oregon's Dram Shop Law. Under this law, it is illegal for establishments and social hosts of alcohol to serve alcohol to an individual who is blatantly intoxicated.
Can a victim of a drunk driving accident seek punitive damages?
It is common for victims of drunk driving accidents to receive punitive damages for the losses they have suffered. Punitive damages are a form of compensation that can be pursued and are issued for the purpose of punishing the offender. Under Oregon liquor liability law, victims of personal injury cases are entitled to pursue punitive damages against the establishment that served the drunk driver liquor if negligence is discovered.
The financial stability of your future can begin today: contact our firm to learn more!