Meet Attorney Timothy Grabe
Representing Portland's Injured Since 1983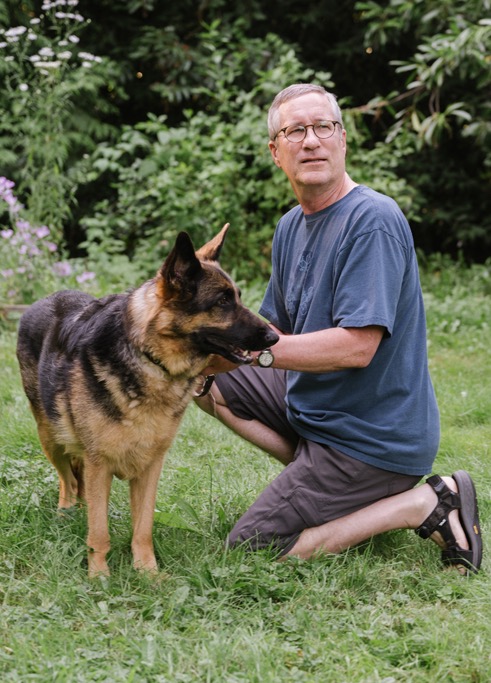 A native Oregonian, Timothy Grabe received his undergraduate degree from the University of Oregon in 1977. In his 20's, he worked blue-collar jobs, including logging, driving a farm combine, and heavy lifting in a freeze-dried food factory. These experiences help him identify with clients who work with their hands, particularly those hurt on the job.
Law School & Early Career
Tim attended law school at Lewis & Clark in Portland, where he had the honor of helping edit the Law Review. He graduated in 1982 and worked in criminal defense at a downtown firm. He then spent several years representing large insurance companies. After some time, however, he found his heart was more in helping injured people.
Memberships & Affiliations
Tim gives back to his profession in many ways. Since the early '90s, he's served on various state bar committees, including the Uniform Civil Jury Instruction Committee, the Procedure and Practice Committee, and Client Security Fund, which regulate the practice of law in Oregon. Throughout his career, he's regularly published chapters and articles about trial practice in books. The Oregon Supreme Court appointed Timothy Grabe to serve as a pro tem judge in Multnomah County Circuit Court. Pro tem judges sit as part-time volunteer circuit court judges, overseeing summary judgment motions and other issues to assist the court with managing its docket.
Since 1995, Timothy Grabe has been a member of the Oregon Trial Lawyer's Association, where he's served on the Publications Committee. In a field associated with pit bulls promising quick paydays, Tim stands in stark contrast. He immediately strikes one as thoughtful and mature.
Handing Cases With Commitment & Respect
When negotiating settlements, Tim believes it's important to treat those on the other side, including insurance adjusters and opposing attorneys, as colleagues, deserving of respect. When he takes a case to trial, however, Attorney Grabe devotes himself 100% to winning.
Recent Articles by Tim Grabe
For a look back at how WWII impacted Oregon's legal field, including how the state treated Japanese-Americans, see Tim's article.
Beware the Abyss (The article originally appeared in the Winter 2014 issue of Trial Lawyer Magazine).
Tim authored Chapter 35 in the Oregon State bar Publication, Insurance Law in Oregon, 2020 Edition. The Chapter is entitled Professional-Liability Insurance.

Here is a summary of the book: This new edition of Insurance Law in Oregon is completely reorganized and updated, with 12 chapters covering new subject matter never before included in this publication. Our expert authors explain the fundamental issues of insurance law, such as interpreting policy language and the insurer's duty to defend, settle, and pay. In addition, they address cutting edge issues, such as cyber and privacy insurance and employment practices liability insurance. This comprehensive resource will make a perfect addition to your library.
Q&A with Attorney Timothy Grabe
Why did you choose to become a personal injury lawyer?
I have done a lot of blue-collar work in my teens and twenties, such as logging, driving combines, factory work, and food service, so I've seen what happens when good people get hurt. In being a personal injury lawyer, I can use my college education in history, and combine it with my work history and enjoyment of making peoples' lives better.
What sets your firm apart from the rest?
Instead of taking on a huge amount of smaller cases, I try to take on fewer, bigger cases so that I can focus on getting to know the clients' doctors and other important aspects of the case. I view a client as potentially having to go to trial against a well-funded insurance company, so I am careful that every case I take on has merit, and I know I can prove the insurance company's person was wrong in causing the injury.
Tell us about a case that you are particularly proud of:
I helped a brain-injured civilian employee of the US Army by winning a trial that required us to prove a machine he operated ruined his ability to work by spewing out a dangerous toxin. Despite our efforts to settle, the insurance company forced us to trial, where a big law firm tried to get the jury to award zero. The case was challenging because it involved many issues of engineering, medicine, and job duties. Winning a verdict that was a few dollars short of one million dollars was a fair outcome, and my client's life will be much better now.
Why do you limit the number of cases that you represent?
A lawyer should not spread himself too thin. It takes time to go talk to doctors about a client, and it takes time to thoroughly get to know the facts of a case. I get better results by spending time creating a strategy for each case, and following through.
Why do you represent cases on a contingency fee basis?
I find that clients don't have $300 per hour to pay a lawyer to spend 300 or 1,000 hours on a case. Therefore, I commonly am paid a percentage of what we recover, which can be six months or even years in the future. The contingent fee levels the playing field with the insurance company on the other side.
How do you view your role in the attorney-client relationship?
I like to inform clients about the big picture, and get them to forget about the small stuff that sometimes worries them. I like to guide the process, with clients' input on our goals.
In your opinion, what is the most effective way to resolve a claim?
Settling a claim for a fair amount is the best result, because that avoids having to incur lots of trials costs such as doctors' fees. But if a claim won't settle, then we move on to a lawsuit. Most lawsuits get resolved or settled before trial, but a lawyer really has to be prepared to take the case to trial. I can do that, without being a stereotypical pit bull jerk of a lawyer that we see portrayed on TV all too often.