Portland Distracted Driving Attorney
Representing Victims and Their Families Following a Distracted Driving Accident
Distracted driving can be incredibly dangerous to not only the driver, but passengers and other drivers on the road as well. While most people assume that talking or texting while driving are the only causes of distracted driving accidents, there are actually a slew of other dangerous activities that may cause serious car accidents.
If you or a loved one has been injured because of a negligent and distracted driver, you may be eligible to receive compensation for your injuries. It is against the law in Oregon to use a handheld device while driving, which includes talking and texting, as well as other distracting activities. Our Portland distracted driving attorney has more than three decades of experience and can walk you through the process of recovering compensation.
Have you been injured or lost a loved one in a distracted driving accident? Let us help. Call us at 971-645-7176 today!
Types of Distracted Driving: It's Not Just Texting!
While texting and driving may be one of the leading causes of distracted driving accidents, it's not the only cause. Anything that you do that distracts your eyes, hands, or mind away from the task of safely operating a vehicle is considered distracted driving. This may include:
Eating or drinking
Changing the music on the radio or an iPod
Looking at GPS or road maps
Fixing something in the back seat
Engaging in conversation with passengers
Drivers under the age of 18 are more likely to be involved in an auto accident than older drivers, but any person may fall victim to a distracted driving collision. It is estimated that driving while being distracted lowers your reaction time to that similar of having an illegal blood alcohol content of 0.08%. Fortunately, if you have been hit by a negligent motorist, you have rights.
Oregon Texting and Driving Laws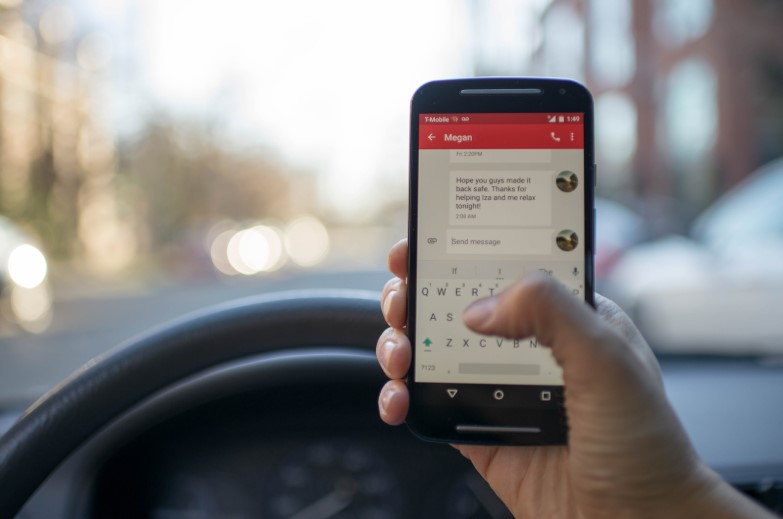 Oregon statute § 811.507 outlines the parameters for not only texting while driving, but any usage of a mobile device while behind the wheel. It makes exceptionally clear the circumstances in which devices can be used behind the wheel.
Distracted driving law is defined by:
Any driver talking on a cell phone
Any driver texting on cell phone
Any driver browsing the web with their cell phone
Any driver under 18 using a "hands-free device"
The notable exception here is drivers over 18 with hands-free devices. Under current statutes, this is allowed and not considered "distracted driving" while using a mobile device.
File a Claim with a Distracted Driving Accident Attorney in Portland!
If you were involved in a collision and the driver was operating in an unsafe manner because of a distraction, then you may be able to receive compensation to cover the damages lost. Distracted drivers are dangerous to everyone on the road, and the number of teenagers who lose their lives in this manner is astounding.
After an accident, it is important that you contact a Portland distracted driving accident lawyer at the Law Offices of Timothy Grabe as soon as possible. The sooner that you reach out to our firm, the sooner we can gather all necessary evidence on your car accident claim and build you a strong defense. We have represented numerous clients in rear end accidents, head-on collisions, and even hit and runs caused by distracted drivers.
Contact our firm today to schedule a free case evaluation. You can also call us at 971-645-7176 to get started.