Car Crashes Vs. Car Accidents in Portland, Oregon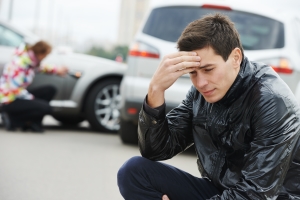 When most of us see two cars dented and scratched up on the side of the road, we will later tell our friends that we witnessed a car accident.Or we might tell them that we saw a car crash. In everyday use, the terms are completely interchangeable, so much so that we don't even think about what we are saying. Little do many people know, if you have been in a traffic collision, just how you describe it and what you saycan affect your chances in any subsequent personal injury cases you create.
Was It a Car Crash? Or Was it a Car Accident?
When someone has struck you, damaging both you and your car, it can be helpful to your claim to refer to it as a "car crash." Even when you first call the police, paramedics, or insurance companies, report that you have been in a carcrash. You can also use terms like "wreck" or "traffic collision."
You might be wondering why there is a difference and why it would be important. The truth is that some insurance adjusters will take your words and try to use them to their advantage, andyour disadvantage. If you claim you were in a car "accident," they will claim that, by definition, it implies that the event was a random mistake with no one really to blame for it. This could give the liable party a window to try to shirk their responsibilities.
When you say that you were in a car "crash," it merely describes that there was a dangerous and damaging collision. While it does not directly state who is at fault, it does imply that someone is to blame.
If you have been in a car crash and now need a professional to help you pursue fair financial compensation for your injuries, you can turn to me,Portland Car Accident Attorney Timothy Grabe, for support. To make things easier on my clients after they have been in a traffic collision, I offer to work oncontingency fee agreements. This means there are no upfront or out-of-pocket fees, and that I am only paid if I win you a fair settlement. Schedule yourfree case evaluation with me and my team today.