Five Reasons Why You Shouldn't Trust the Insurance Company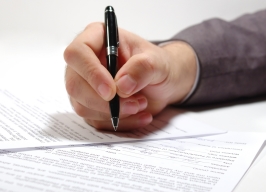 Many insurance companies have massive marketing budgets with warm fuzzy commercials that make us feel like they are nothing but our friends during an insurance crisis. While magic genie agents, ducks, lizards and pigs are certainly entertaining and do a good job at reeling us in, the landscape changes dramatically when it comes time to file a claim. It's mandatory to carry insurance, and the legal and financial consequences of not having insurance are not good.
However, the reason why these insurance companies can afford their prime time spots on TV is because they are extremely profitable. How do they maintain these high profit margins? By denying and devaluing claims so they can protect their bottom line. Unarguably, insurance companies as a whole put their interests before the consumer.
Below are five reasons why you should not trust the insurance company:
They look for ways to deny claims. You were seeing a chiropractor before you were in an accident? An insurance company will see this as an opportunity to deny your claim and insist that your injuries were pre-existing. Insurance companies actively seek reasons to deny claims.

Many companies have a first rejection policy. Many insurance companies have a first rejection policy where insurance agents are instructed not to accept the first claim no matter what. This is why having the expertise of a lawyer will generally help you receive a higher settlement.

They will drag out a claim so you give up. Insurance companies are aware that most victims are experiencing financial difficulties because of mounting medical bills and lost wages. When you don't accept their low-ball settlement offer, they will often respond by using delay tactics with the idea that the longer you wait, the more desperate you will become.

Their goal is to provide you with the smallest possible settlement. Insurance companies remain profitable by denying claims and paying out as little as possible. If you admit fault for the accident to the adjuster, or if you contradict yourself in any way, your claim can be denied.

They use certain doctors to justify denying medical treatment. If you're receiving physical therapy or chiropractic adjustments, or other medical treatment for your injuries, you may be surprised when the insurance company requests independent medical examinations by certain doctors they trust to justify why your vital medical treatment should be denied.
Inpersonal injury claims, it's the insurance adjuster's job to deny or grossly devalue claims, while it is the personal injury attorney's role to do the opposite: to obtain as much compensation as possible. Whenever you are injured in an accident, you should contact the Law Offices of Timothy Grabe. Before going into private practice, I represented insurance companies, and during this time, I learned how they operate. This experience gave me valuable insight into the insurance industry and I know how to play hardball when the occasion arises.
Your best interests are my top priority – contact my Portland personal injury firmtoday at 971-645-7176​ toschedule your free case evaluation.